Today Tip Top Equipment leads the way.
We are a team of 32, driven by the need to help people transform their commercial vehicles to get the very best out of them. Together, we are a group of specially trained consultants, manufacturers, and on-site installer teams, with purpose-built vehicles, who create purpose-built vehicles. We built our production line to handle high volumes because every tray we make, we make to order. We offer unique solutions that suit every customer's specific needs. Streamlining our tray models and accessories helps our customers choose exactly how they set up their vehicles for their specific needs. And our state-of-the-art design, manufacture and fitting facilities are second-to-none, and help us turn our customers' orders around quickly. Our innovative solutions, quality products and outstanding customer-service all contribute to our reputation as the number-one choice for tradespeople, contractors, council, government, corporate and fleet buyers around Australia. Quality is in our DNA.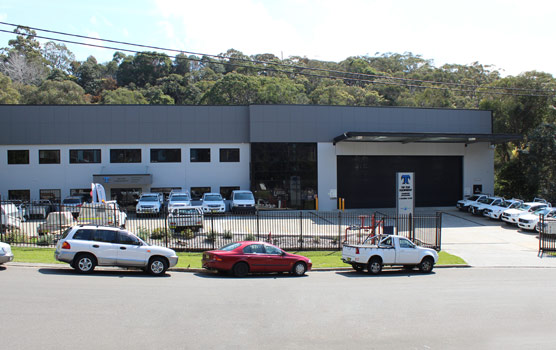 The Early Days
From humble beginnings
Back in the early 1980s, our founder, Alister Brown, a licensed builder, was working in a family business supplying after-market accessories to the automotive industry when he saw a gap in the market. There was only one kind of very basic ute tray available, and tradesmen had to make their own toolboxes and racks so they could carry their ladders and equipment. So in 1986, Alister, with a dream, a vision and two staff members, opened a small factory in North Parramatta, where he started building heavy-duty trays for the 1-tonner market. Style, quality and durability came as standard with all of Alister's trays, and Tip Top Equipment was born.
Innovating all the way
While competitors started to spring up and copy his innovations, Alister kept leading the way. In the early 1990s he saw another gap in the market, only this time, the gap was under his trays. He decided to utilise the wasted space between the tray and the vehicle's chassis and create a large sliding drawer for Tradespeople to store and carry their tools in. In 1992, the Trundle Tray™ was born and became a readily available, optional accessory that no one else could provide. We also started manufacturing and supplying a range of aluminium, side-opening toolboxes. Then we saw more gaps and invested a lot of time and capital to design and build our one-piece Poly Mudguards, Poly Rope Boxes, Water Tanks and Pannier Sports rope boxes. These proved to be more durable both on road and off, and utilised the wasted space under the tray, either side of the rear wheels.
New premises, staff and products
In 2000, we moved into our new purpose-built facility in Mount Kuring-Gai that housed our manufacturing workshop complete with an overhead gantry crane, a showroom for our retail customers and plenty of space for vehicles. Our fleet and council orders started to grow considerably, so did our business, and our staff, which grew to 10. We started designing innovations that our customers didn't know they needed but suddenly couldn't live without. We created the Ultra Track to protect loads on the ladder racks from slipping or getting damaged, and Ultra Restraint Tracks to make tying cargo down easier.
We are proud of what we deliver
As our reputation continued to grow, so did our business and our staff which grew to 18. We needed more space so we renovated and extended, doubling the size of our workshop and facilities. This improved our production processes, increased our storage capacity, and helped us to build more trays and more accessories to serve our customers even faster. In our new state-of-the-art facilities we created another innovation when we designed a tipper unit that we were able to integrate with our trays. We also developed our Heavy Duty Smooth Floor and our Sloped Rear Combing options alongside the tipper unit. This gave us a whole new market to tap into and a new product range to offer. Our drive to help commercial vehicle owners, our passion for innovation and our customer-service focus has made us the company we are today.