'Our customer's don't ask for Tip Top they insist on it. Listen first hand why our customer's only want the Tip Top experience'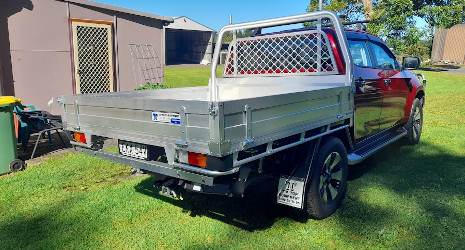 "
Was recommended Tip Top Trays by Isuzu Dealership in Gosford. I had previously looked at their competitors but when I went down to Berowra to see their showroom and workshop I knew that my 20/21 Dmax was going to be in good hands. I placed my order through Chris and he talked us through the various options. Chris went on holiday and our order was looked after by Karl. Both representatives couldn't do enough for me. When the job was complete (on time) I picked up the following day. On examining the work done I was very impressed by the product and the service. I'll be going back to have further accessories fitted. Great service and workmanship. Thanks Tip Top. Steve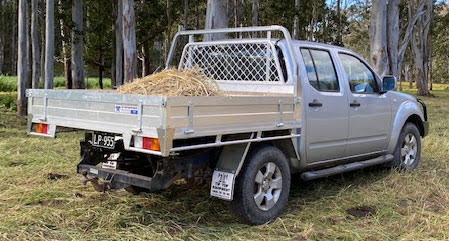 "
She looks pretty good all spruced up.
There's actually 2 farmers interested in replacing their tubs in Wollombi after looking at mine.
What I Really like about yours is the strength of your tray. No rattles. The price was good. Service was excellent. Karl your salesman was great.
I've owned 10 utes with trays and it's the best one I've had. Highly recommended.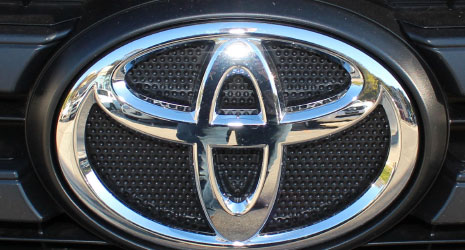 "
Gday Daniel,
Thanks a lot for the fantastic products along with the best fitment advice & great prompt delivery of all goods I required for the whole fitout
We also thoroughly enjoyed the tip-top chocolate biscuits with our coffees!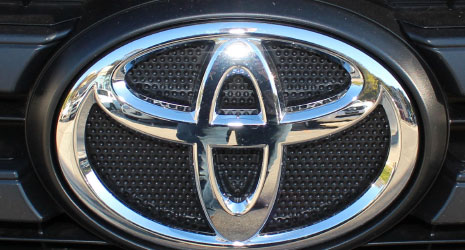 "
Hi Arlyn,
I wish to compliment you and your team at Tip Top. You carried out the job as you said you would and my wife said the boys were polite and efficient.
Thanks again.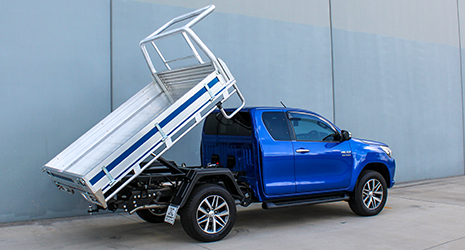 "
It has been 20 years now since I purchased my first new Toyota Hilux with a new Tip Top Tray & Tipper. Over that period in discussions with Alistair, regarding items that would be a better design, hence, (slope rear combing) so my next Tip Top Trays had the new designs, no problems. Alistair was always very accommodating to solve any issues for a better operation to the performance of the workings of his trays. I am now up to my 4th Tip Top Tray & Tipper, and I have to say, in addition to the continuing performance and durability of the Tip Top Tray & Tipper, the true value is only realised when you sell and upgrade, as I have always managed to sell and pocket a tidy profit from my depreciated equipment.
Thank you, Tip Top Trays - Alistair & Daniel.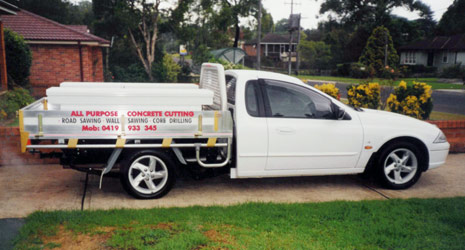 "
I originally purchased my tray body from Tip Top Equipment in April 2000 (Body No. 3919), which was fitted to my new Ford AU XLS 6cyl ute. The standard well-back body was not suitable for my business needs, as I required a tray that was robust and functional, whilst still looking the part. Before buying, I spoke to several mates and they said Tip Top was the way to go. After two years, I needed more power, so I upgraded to an AUII XLS V8, but the tray was still too good, so I transferred it to my new car. Then in 2004, I wanted a new look in a work car, so I purchased a BA XR8, however one condition of the purchase was the original Tip Top (body 3919) was transferred to the BA (more work for the car dealer but I didn't care)! Fast forward to October 2006 when I purchased a BF XR8, but again the Tip Top body had to remain. 17 years on, Body No.3919 is still with me and still looks and functions as good as the day I took delivery back in 2000, a testament to the quality Tip Top Equipment. "Whilst the utes have changed, the Tip Top Body remains the same!" I highly recommend Tip Top Equipment to anyone in the market for a tray that not only looks good, but also stands the test of time.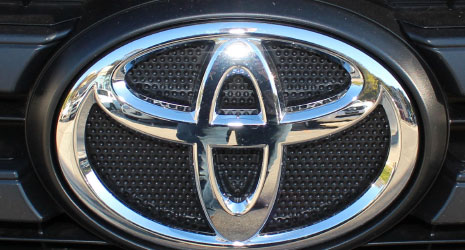 "
Our dealership has been partnered with Tip Top Equipment for many years and utilise their skills and expertise for our Toyota Hilux utes, Landcruiser 70 series and Hiace vans. They provide an on-site fitting service at our pre-delivery department, working closely with our team to ensure prompt delivery for our guests. The service that Tip Top provide is invaluable to our dealership, the sales team are always on hand to answer any questions for our sales staff and our guests. Their sales team have attended prospect meetings with me, allowing us to give detailed information to our guests and tailoring their quote specifically to their needs. Tip Top Equipment are always my first port of call due to the WOW customer service experience that they provide, I would not hesitate to recommend them to anyone looking for a high quality product and a service that can't be faulted.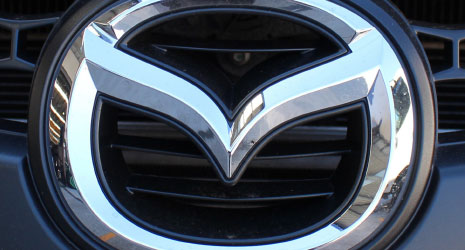 "
As an organization we have enjoyed a great working relationship with Tip Top Equipment for several years. The quality of workmanship is always top shelf as is the quality and appearance of the equipment itself. Staff always come across as friendly, approachable and very knowledgeable and work is completed on time, every time. We look forward to many more years of trade with Tip Top Equipment.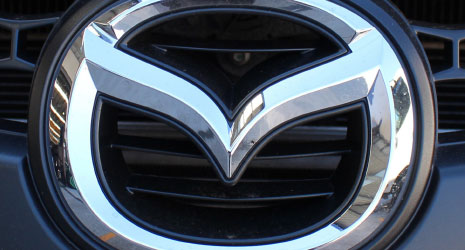 "
Hi Daniel, I just wanted to say thank you for today all cars were delivered and customers very happy. Woo Hoo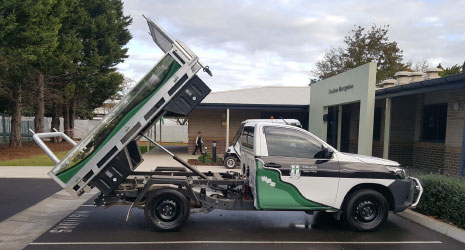 "
Hi Arlyn, I am the Property Manager at Wollondilly Anglican College in Sydney's south west. We have had a Mitsubishi Triton ute since 2005 but it was time to replace it with a tipper tray ute to use on our 95 acres of College land. I did a lot of research during 2016 and found the right cab chassis vehicle to suit our needs but I really wanted a strong and good looking tipper tray with smooth sides for placing advertising on. My team and I visited four companies in the Sydney area in one day,Tip Top Equipment being the last one. All four companies had good strong trays but when we visited the modern showroom of Tip Top Equipment and saw the Ultra tray, displayed, I was convinced that this was the tray for us. We spent some time with the sales man, Arlyn Rendell who was very helpful in assisting us with a quote for the Ultra tray including tipper hydraulics, tool boxes, tie down rails, ladder racks, LED lights and Canvas seat covers. Now that we have the new Hilux with the Tip Top Tray, I am glad we spent the extra money to get exactly the right application for our needs at the College. I would highly recommend Tip Top Equipment to anyone as everything they sell is of high quality.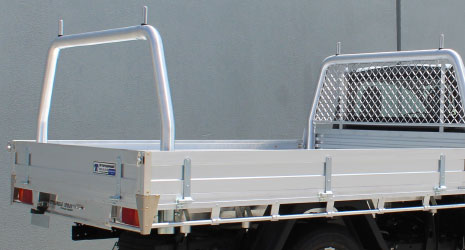 "
I am writing to let you know how much I appreciate the outstanding customer service that your staff provided. I visited your warehouse to check out the range of trays for my new Hilux from the Phil McCarrol Toyota dealership. Your staff was very attentive and helpful. The employee I interacted with Daniel Brown, was very knowledgeable about your store product line and was genuinely interested in helping me find what met my needs. I always was after a aftermarket tray I am very happy I went with TipTop Equipment, the tray looks fantastic I am very pleased, it will well and truly outlast the life of the vehicle.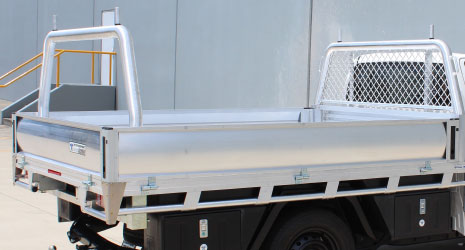 "
Hi Gentlemen, We took delivery of our new Hilux with the ultra tray this morning. I am so pleased with it. everything quoted has been supplied in Tip Top condition. Thank you both as well as your team for working with us on this project. I will recommend Tip Top Equipment to others in future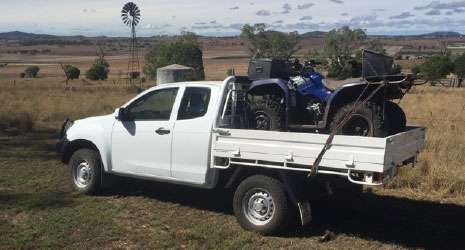 "
It has very strong ladder racks with the rear one being easily removable. The build and fittings are neat and very accurate especially the latches on the tailboard. Dealing with Tip Top equipment was very easy with very knowledgeable sales people and timely manufacture time. Although I could not visit the factory nor actually see any of their trays, I am pleasantly surprised by the quality of the finished product. The very detailed website and range of products convinced me to go with a Tiptop tray and certainly have no regrets. It is little wonder that the ute supplier recommended I have a steel Tip Top tray fitted.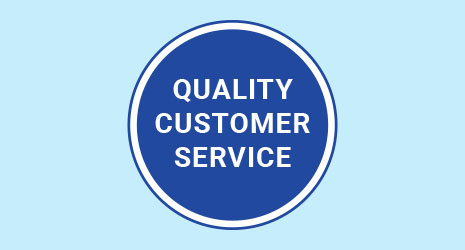 "
Champion! Thanks very much for all your help. Once again, solid service from the team at Tip Top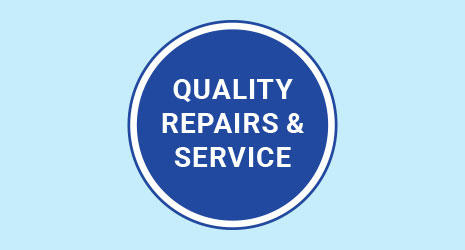 "
have been driving utes with different aluminium trays for over thirty years as part of my plastering business. When I purchased my current vehicle I decided to go with tip top trays as they were highly recommended by many other tradesmen. I am very happy with the quality and strength of the tray and it is by far the best I have seen. Recently there was an issue which needed to be repaired. Tip top trays promptly attended to the problem, this was done all under warranty.The service I received from them was professional and very efficient. I would highly recommend them to anyone and I will definitely be going to TipTop for any of my future vehicles.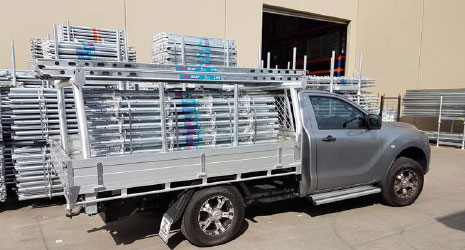 "
G'day Alister, The tray you made has been fantastic. It has had a few deliveries taken out on it - even moved some furniture for the in-laws! The heaviest thing it has carried was what's in this photo – about 850kg of scaffold in the tray, & 70kg up top on the racks. Thanks Alister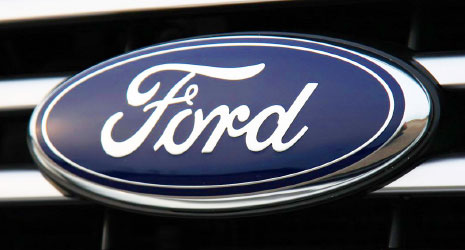 "
I have been dealing with Tip Top for many many years in the automotive industry. They manufacture and fit Top quality products with great prices, on time, every time. Their customer service is incomparable. Without hesitation, I recommend that you go to Tip Top Equipment for your alloy and steel tray bodies or vanfit outs. You won't be disappointed.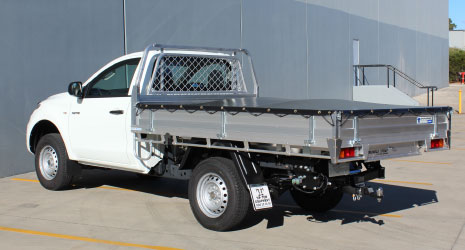 "
Hi Ben, I would like to thank you for the fabulous service that you and Tip Top Trays provide. Whenever I personally contact you, you always answer and are willing to provide help at a professional level. The product provided from Tip Top Trays to my Mitsubishi Triton is of a very high quality and the best looking tray on the market. Thank you again Ben for your great service.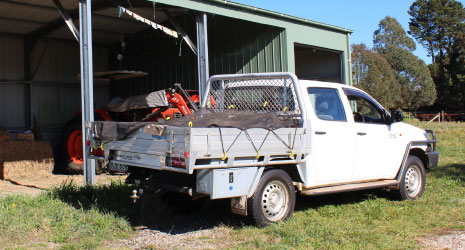 "
It is a genuine pleasure to offer our endorsement to Tip Top products. We have incorporated a Tip Top trundle tray, lockable storage container & foot step in our current and previous farm utility. The trundle tray does safely extend our range of farming activities, storing numerous items, heavy and light. The trundle tray has added extra value now with the dangers of loads on utilities and the compulsory lock down of small and large items on the back tray. The workmanship, durability and overall quality of the Tip Top package is a credit to this Australian enterprise. Thank you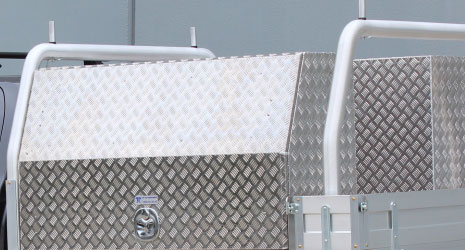 "
Hi Chris, just a quick note to say thanks. The guys did a great job on the supply and fitment and the extra help they provided Matt and his Mum was outstanding. Matt is very happy with his new tray and box's. He said he is now set for a long career. Very much appreciated.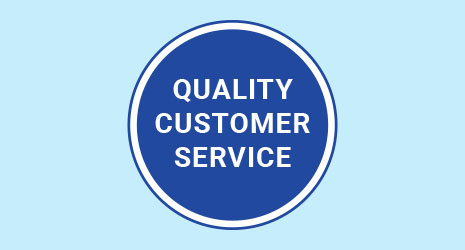 "
Hi Arlyn The attention to detail and the service provided by Tip top was exceptional. I found Arlyn to be very customer focused and a pleasure to deal with from initial quotation through to final delivery the process was managed with ease. I am very pleased with the final product and would highly recommend Tip Top to any potential customers.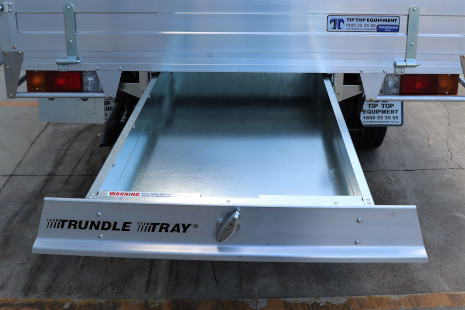 "
Hi Chris.
Just want to say thank you for arranging for the trundle draw, just what I wanted.
And can you say thank you to the guys who installed it.
I'm very happy with it and the work they did.
I would highly recommend your company.
Thank you again.