Canvas

Canopies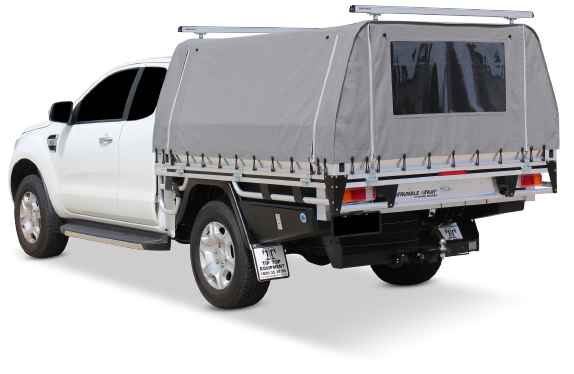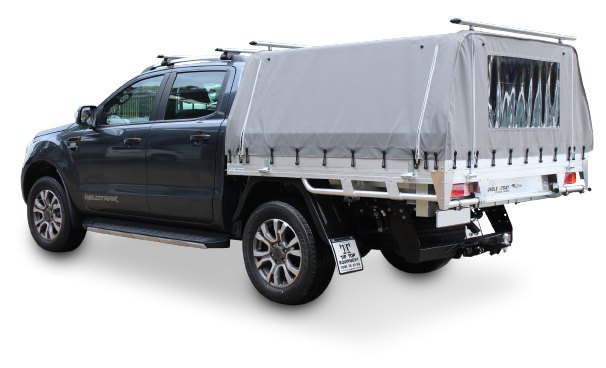 If you need the best possible canvas canopy we've got you covered.
There's no need to find a separate supplier when you need a canvas canopy. We can help. We construct our canopy frames from 76mm round alloy stabiliser bars, which can be easily removed when you don't need to use them. It's a one-man job that takes five minutes. We also use an offset, rear- rack modification for a firmer and neater fit over the rear of the tray. We custom design and sew our canvas canopies specifically to fit our trays, no matter the length. We make them from weatherproof 16oz Tearstop Canvas with three zip openings, bunji loops and clear panels. You can cover your load
legally and avoid costly fines and licence demerit points, and you can carry a larger covered load with a canopy than you can with a tonneau. You can even add flyscreens to the sides and rear to go camping. If you compare our canvas canopies to our competitors' you'll find they don't offset the rear rack, their stabiliser bars are smaller and less supportive and they don't use the same quality fixtures or heavy-duty Tearstop canvas. They also use cheap zippers, and their universal design is not vehicle-specific and not well finished when seen from the interior.
FEATURES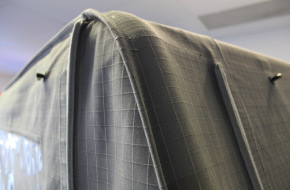 16oz Tearstop Heavy Duty Grey Canvas Canopy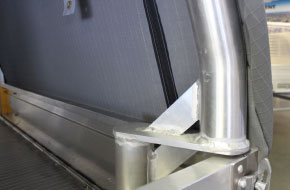 Off set rear rack modification to allow the canvas to fit neatly over the tray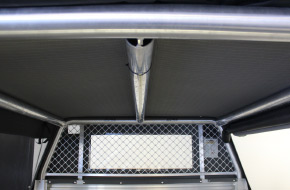 3 x 76mm Heavy Duty Alloy
Removable Stabiliser Bars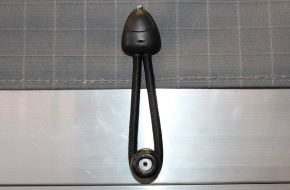 Heavy Duty Bunji Loops for quick
and easy access
Tray Build Optional Accessories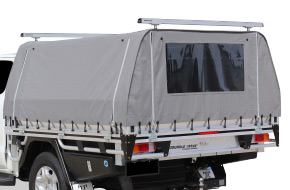 Over Canopy Racks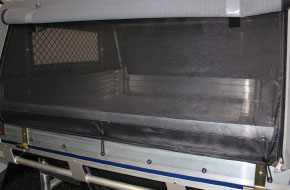 Flyscreen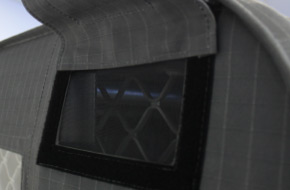 Air Vent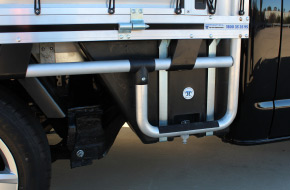 Underbody Poly Water Tank
VIEW OTHER SPECIALISED SOLUTIONS