Don't become a #Loadfail statistic
Your uncovered and unsecured load on your vehicle could cost you hundreds of dollars and a few demerit points off your drivers licence in NSW.
Safely secure items in your Tip Top Equipment ute tray with an Anchor Point or an Ultra Restraint Track
Our Bar mounted ratchets & eyebolts are desgined to fit our 76mm racks to confidently tie down on your bars without tying over dropsides and toolboxes.

Cover your load with our Heavy Duty Tonneau Cover which can also be trimmed around the rear rack
or grab a Safeguard Cargo net in your required size.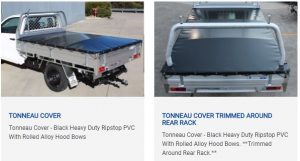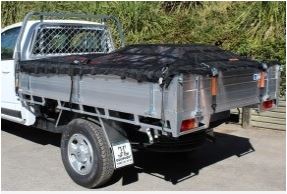 Call us to add to your quote or  to see if we can help you retro fit load restraints and ute covers to your Tip Top tray.
Keep everyone safe on our roads, keep your points and keep money in your pocket $$